MundoFox is a Spanish language American broadcast television network which formally launched on August 13, 2012. It offers television series, news, sports, etc.
MundoFox 是西班牙語美國廣播電視網絡,於 2012 年 8 月 13 日正式上線,提供電視劇、新聞、體育等節目。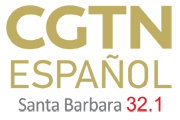 Después de que finalizó el contrato con MundoFox, CGTN-Español se colocó en Ch32.1 el 1 de agosto de 2014. CGTN-Espanol Channel, El 1 de enero de 2004, la Televisión Central de China empezó a transmitir su programación en español en el ámbito internacional. El 1 de octubre de 2007, para satisfacer la demanda de los televidentes hispanohablantes, CCTV decidió lanzar un canal independiente con una programación íntegramente en español emitida las 24 horas del día, con el logo de CGTN-E.
與MundoFox 的合同結束後,CGTN-Español 於2014 年8 月1 日在Ch32.1 播出。 CGTN-Espanol 頻道,2004 年1 月1 日,中央電視台開始在國際舞台上以西班牙語播出其節目。 2007年10月1日,為滿足講西班牙語的觀眾的需求,中央電視台決定開設一個獨立頻道,全天24小時播出西班牙語節目,並帶有CGTN-E標誌。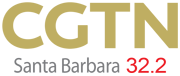 CGTN is the English-language 24-hour news channel of China Central Television, China's largest national TV network. It is dedicated to reporting news and information to its global audience, with a special focus on China. With a team of experienced and committed journalists, CGTN is China's answer to introducing greater diversity and more perspective into the global information flow.
CGTN 是中國最大的英文 24 小時新聞頻道。 它致力於向全球受眾報導新聞和信息,特別關注中國。 CGTN 擁有一支經驗豐富且忠誠的記者團隊,是為全球信息流引入更多多樣性和更多視角的中國答案。

KSBT-FV Channel, a first-class Asian-American and main stream Professional Movie and documentary Channel, KSBT-FV Channel is part of WCETV media broadcast platform, The FV channel broadcast and present U.S. domestic independent producers' films and videos.
KSBT-FV頻道,是亜裔或美國人一流的專業電影和紀錄片頻道,KSBT-FV頻道是WCETV媒體播放平台的一部分,FV頻道播放和呈現美國國內獨立製片人的電影和視頻。

Guang Dong Television America, Channel 31.4 is on KVMD Ch31.4 in Los Angeles, California. GDTV was founded in September 1959 and became the first in the Guangdong Province to relay its television news, drama, variety shows and documentaries in Cantonese.
廣東電視美洲台位於加利福尼亞州洛杉磯的 KVMD Ch31.4。 廣東衛視成立於1959年9月,是廣東省第一家以粵語轉播電視新聞、話劇、綜藝和紀錄片的省级電視台。

CCTV-4 (中文國際頻道) is a 24 hour Chinese international channel. It is one of six China Central Television channels that broadcast outside of China. This channel contains a variety of programs including documentaries, music, news, drama series, sports and children shows.
CCTV-4是24小時中文國際頻道。 它是在中國境外播出的六個中央電視台頻道之一。 該頻道包含各種節目,包括紀錄片、音樂、新聞、連續劇、體育和兒童節目。